Making your growth strategy a reality series
---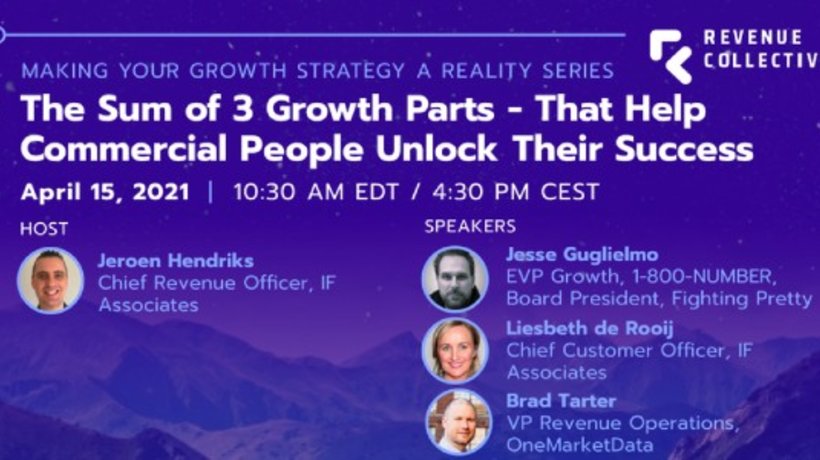 We're super excited for kicking off Season 1 of "Making Your Growth Strategy a Reality" with our host Jeroen Hendriks (CRO, IF Associates). We're into the market conversations and stories format to help fellow sales, marketing, and revenue leaders stay relevant in the game.
Proud to be the host of this event powered by Revenue Collective.
Join me and my guests every 3rd Thursday of the month at 4.30 CET to be inspired, activated, and helped in making your growth strategy a reality, with our amazing guests. The event is open, the conversation will be fun, unfiltered, and bold.