Growth through togetherness market conversations
---
We're super excited for kicking off Season 1 of "Growth Through Togetherness". We're into the market conversations and stories format to help fellow sales, marketing, and revenue leaders stay relevant in the game in a hybrid/remote world. Join us every 3rd Thursday of the month at 4.30 CET to be inspired, activated, and helped in growth through togetherness, with our amazing guests. The event is open, the conversation will be fun, unfiltered, and bold. The listener will learn how to unlock their potential successGet inspired on trustworthy topics* that can give you a competitive advantage and increase your brand value
* like "Making IT carbon free"
Hear real-life stories and innovative ways how to connect with your DNA-ICP and wider community
Learn how you can help your GTM team drive engagement with a strategic narrative that resonates
Be activated to express a strong brand by combining storytelling and generating demand and revenue.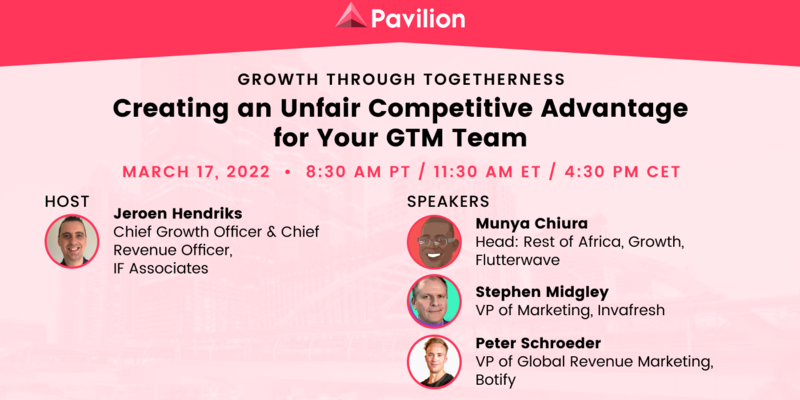 3.
Creating an Unfair Competitive Advantage for Your GTM Team
GOODBYE Purpose to show (off) the impact you would like to make.
HELLO Connecting Brand and Purpose into a trustworthy topic!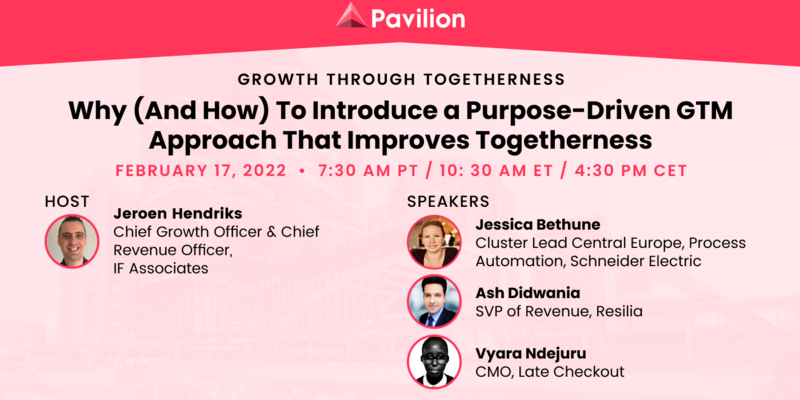 2.
Why (And How) to Introduce a Purpose-Driven GTM Approach that improves Togetherness
GOODBYE Exchange of Purpose for Financial Predictability

HELLO Purpose and Profit as Partners
1.
Business Development as One Commercial Team: Engagement & Intelligence to Unlock Success
GOODBYE Exchange of Purpose for Financial Predictability

HELLO Purpose and Profit as Partners