Infinity IT starts with Go-To-Market innovation with their no-low code product to develop a competitive edge
---
17 October 2021
Infinity, your partner for innovative and smart ICT solutions has found in IF Associates their strategic partner to guide and help them in how to grow and scale their business. Infinity IT has ambitious aims to grow their market share, bringing solutions and services that result in a higher productivity to customers across the Netherlands, the Dutch provider needed a partner to help them transform their commercial approach.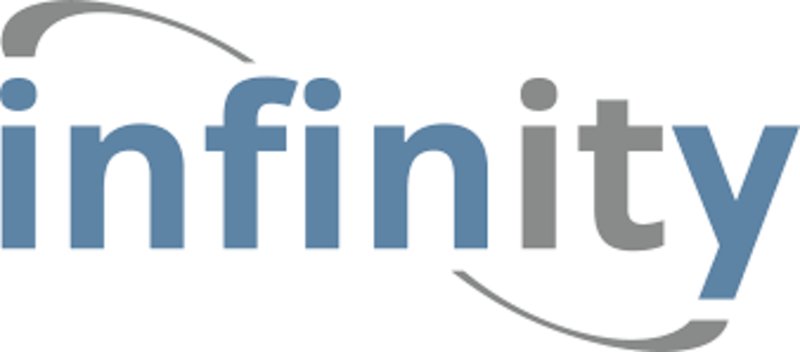 "The time spent before we actually started with Go-To-Market innovation was extremely valuable for Infinity IT. It helped us understand how we could and should work together, we actually managed to build a fairly detailed plan that ensured our objectives were well aligned with the value we are looking for. The IF team worked to understand our current situation and our desired state, and how we could best be helped to go from A to B. What impressed us was the growth strategy improvement session and where IF together with us defined the right strategies and steps on revenue, people & happiness and transformation. We absolutely welcome IF as a core part of the Infinity IT team moving forward. "said Jordan Peters and Wilbert Kandt.
Infinity IT are looking to IF to help them deliver ambitious growth targets, wanting to grow revenues by over 25% over the next 12-months and getting a bigger footprint in the enterprise segment. Working together the team plan to implement and adopt the IF formula, a new innovative an unconventional account-centric approach in which they will jointly generate revenue and strengthen customer relationships.
The first step of Go-To-Market innovation with Infinity IT is part of a roadmap for the long-term. At the outset of the engagement the IF team spent time working with Infinity IT to profile the target audience and ideal buyer persona we want to market our no-low code offering to together with our partner WEM. This has given immediate output with building blocks for distinctive messaging and a resonating value proposition to differentiate ourselves in the market.
"We are very excited to become part of the team of Infinity IT and help in making their growth strategy a reality. Achieving predictable revenue growth, realizing growth & happiness and help the team to become better every day. Grateful and humble to have the opportunity to contribute to taking care of business continuity for Infinity's customers through their core values; clear, committed and progressive.", Liesbeth de Rooij, Co-Founder & Chief Customer Officer at IF Associates.
The road we are taking with the IF formula – the only formula in the market that provides the glue between the accountabilities of the revenue, marketing, sales and purpose-driven leaders - are based on (re)building the foundation for the future, while at the same time having a positive impact on Infinity's time to market, business sustainability and costs.
For further information, please contact:
Jeroen Hendriks, Co-Founder and CRO, IF Associates B.V., tel. +31 624856467 jeroen.hendriks@ifassociates.eu

Jordan Peters or Wilbert Kandt, founders Infinity IT, tel. +31 88241 00 00, info@infinity.nl
Visit website Infinity IT